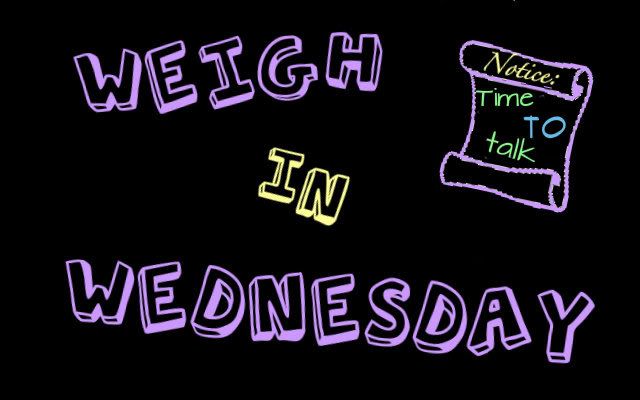 Weigh in Wednesday is a meme started by Epilogue. A topic is picked and the each blogger writes a short post with which side they are on.
Today's Topic:
E-book vs. Print Book
So, what a hard choice. I love my Kindle and all the great e-books. I love the easy accessibility of e-books. If I need a new one, I can get it delivered in seconds to my Kindle. If I am traveling I can tuck my Kindle in my purse and have constant access to all my books. I can get so many free e-books from Amazon. I still love to have a copy of my favorite books in print form. I love to look at my full book shelf and know that I can pass these amazing books on to my children. Wow, I'm already bad at this meme, lol. I can't pick a side!
So what about you, do you like e-books or print books? Let me know in the comments, and stop back next weeks for Contemporary vs. Fantasy!