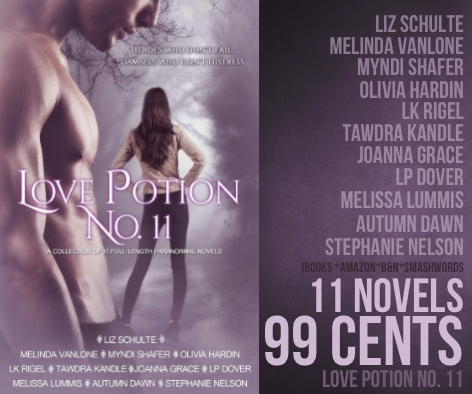 What do you get when you take eleven awesome paranormal authors, toss them into one box set, and turn up the heat?
This box set contains ELEVEN full-length novels from eleven authors. And right now. . .for a limited time. . .it's only 99 cents.
Talk about a bang for your buck.
Eleven full length paranormal novels celebrating strong women, sizzling hot heroes, and all the things that go bump in the night.
Included in this amazing set is TAMING THE WOLF, the first book in Stephanie Nelson's acclaimed Anna Avery series.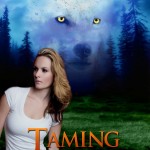 A
ttacked by a wolf while hiking, Anna Avery's life just got a little hairier. Living in the Big Horn mountains in Wyoming, with a group of werewolves who are more animal than human, Anna must try to hold onto her human side. It's not easy when the alpha continues to persuade her into his bed, while another wolf is chomping at the bit to become her mate. To top it all off, dead bodies are showing up and it just so happens that Anna was the last to see them alive. She'll have to work to prove her innocence and taming the wolf who bites first and asks questions never.
Because of the sexual nature, this book is intended for readers 18 and older.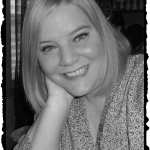 Stephanie Nelson resides in Illinois with her husband and their furry children. When she's not cooking up another story, she enjoys playing Super Mario Bros and Donkey Kong, fishing, reading and spending time with her family.
Buy the set now!
Meet all the authors
and enjoy fun tidbits from the books by visiting a
different blog every day!